Pictures: Bees and Sunflowers
---
Made for the National Science Festival's ArtSci in the City exhibit in the Canberra Centre in 2002

Design © 2002 Hilary Talbot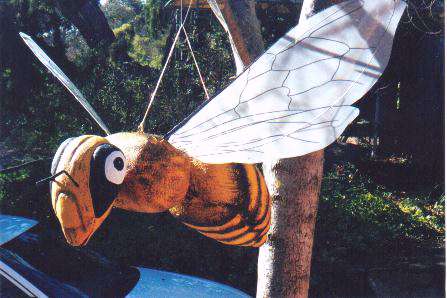 One of the ten bees, drying in the garden. The body is about 90cm long and made of polystyrene and polyurethane, painted with latex.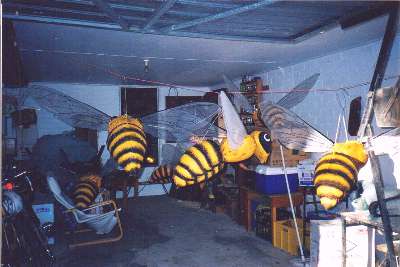 Swarming in the garage, awaiting pick up.
One of 10 sunflowers. The centre is fashioned out of styrene, and the petals are stiffened fabric. Both bees and sunflowers were suspended in the atrium of the Canberra Centre to publicise ArtSci in the City 2002.
Back | Next
---